Many dogs are bought, adopted and then abandoned. The American Society for the Prevention of Cruelty to Animals (ASPCA) states, owners may find them to be too much work, well a dog cannot feed itself right? About 3.3 million dogs end up in shelters across the United States every year, and about 670K of them are euthanized. But just like there are two sides to everything, like the yin to yang, good to bad and light to the darkness. There are these amazing human beings who repair the damage others have caused to these dogs. Now, Reddit is a wholesome place to be if you're looking for the good in life. There's a subreddit thread that is all about sharing pictures of these cute puppers before and after they were adopted and some of them are bound to move you to tears.
1. A Korean family rescued this golden from a breeding facility. Went from 15 lbs to a healthy 60 lbs
2. This is Anna! She was living on the streets of Italy before she was brought to Germany. Now she's happy and loves her buddy!
3. From a severe case of mange and dumpster diving in the streets of San Antonio to 3 months later loving life, growing, and learning sign language! This is Rue, the deaf dog
4. Gus Gus was saved from the meat trade in China. He just moved into his forever home and now gets to spend his vacations in Tahoe.
5. This recovery is just wholesome
6. Rambo was left behind by his family and found tied inside a dark shed by the new owners
7. Rescued a skeleton and ended up with this sweet girl who is always smiling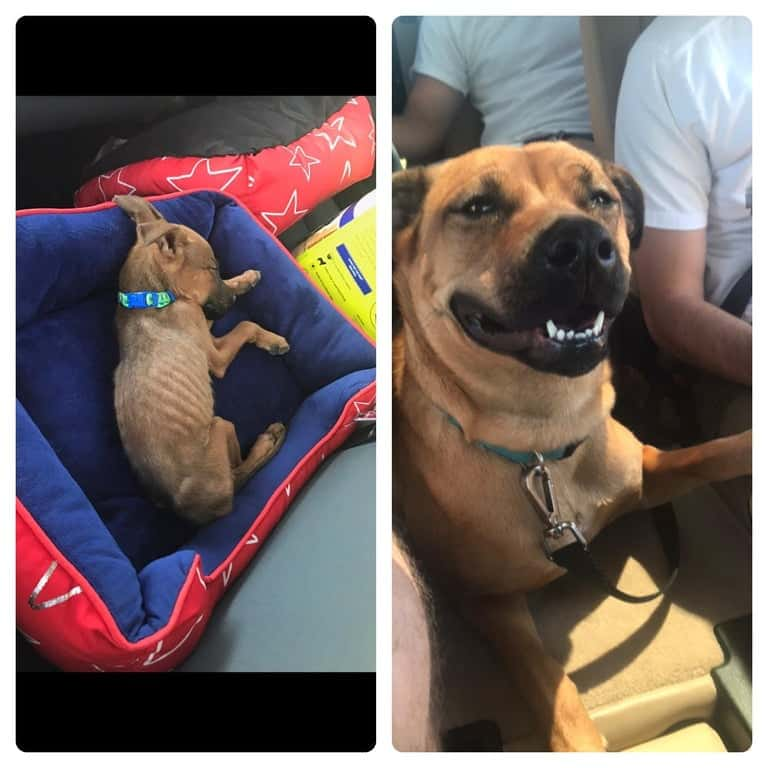 8. She was found 4 years ago, covered in blisters, no hair and starved
9. This is Casey, a senior who was used for breeding then dumped on the roadside with a very large tumor & a blind eye.
10. This is Dex. He fought for his life after having been left for dead on the streets of Austin. He had to be nursed back to health by Pug Rescue Austin for 10 weeks.
11. Suffering from mange and unable to take care of her puppies to romping in the cascade mountains and a closet full of bandanas in every color
12. This guy walked into our hotel in Nepal and never checked out
13. Ruth was used for breeding and then dumped. She had soft, tender paws from being locked up all the time and was found tied to a fence in the July heat. She was adopted by people who love and spoil her. Her face says everything.
14. This pug had a hard start to life. Raised by a trucker who couldn't take care of him and get him the treatment he needed. Then a vet who didn't diagnose him correctly. Now he's a healthy stud-muffin!
15. Rescued in the night, settled in two hours later and slept well all night