Firefighters in Australia have been trying to contain it for a while now, and several of them out there are volunteers. In an unprecedented step, the Australian government recently called up 3,000 reservists to aid in firefighting and evacuation efforts. Just like the firefighters, several of these soldiers have been working around-the-clock for weeks together. So, when they got some time off, you assumed the first thing they wanted to just get some rest, right? Instead, they have been volunteering at wildlife parks across the nation to help care for displaced animals, reports Daily Mail.
Pictures of the soldiers from the South Australian and Tasmanian 16 Regiment Emergency Support, force-feeding and cuddling koalas, recently went viral after they appeared on their unit's Facebook page. They explained: 16 Regiment Emergency Support Force have been using their rest periods to lend a helping hand at the Cleland Wildlife Park, supporting our furry friends during feeding time and by building climbing mounts inside the park. A great morale boost for our hard-working team in the Adelaide Hills.
The Australian Army has also helped the nation's wildlife by deploying army veterinarians so they can lend a helping hand at shelters. "Army Vet Captain Garnett Hall and members of 9th Brigade have been deployed to Kangaroo Island," the Australian Army explained. "One of their many tasks is to assist the Kangaroo Island Wildlife Park with a large number of injured wildlife at the park."
"CAPT Hall is a reservist from 13th Brigade in Perth and joined the #AusArmyReserves in 2004 after his father, a Vietnam Veteran, encouraged him to join for the opportunity to learn, travel and serve his country. Thank you to the great work of the park and our reservists who are helping out the Kangaroo Island Community." There's no doubt that the koalas are appreciative of the love and care they have been receiving as well.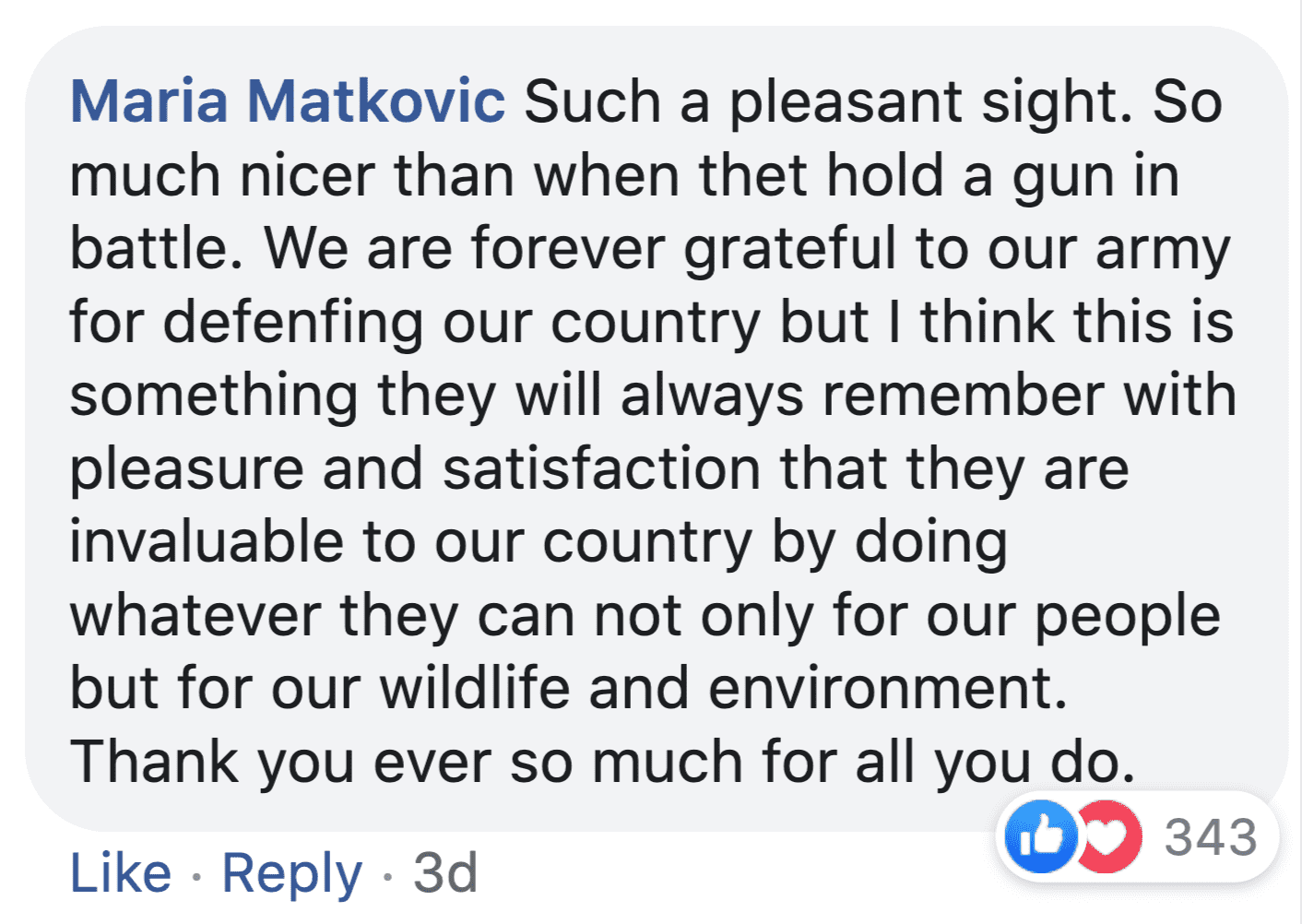 The soldiers have also been helping out to build a new garden for the displaced koalas during their visit. Unsurprisingly, people loved the effort of the soldiers. Under the post, Jeanette Rengel commented: This should be part of the training reservists and regular soldiers do in case of disasters. Include medical and other skills ie firefighting, law enforcement. Make it a national initiative. Like the national guard. Arlene Davies added: There you go another photo showing Aussies sticking together to help any way they can. Great work fellows and gals The future will be ours. The animals will never forget this. The kindness of people.