One doting father wanted to assist her 5-year-old daughter to do something she likes best: shopping gifts for her loved ones. With the ongoing lockdown, he knew that his daughter wished to do something special for her grandmothers on this year's Mother's Day. So, he took her out, purchased gifts of her choice, and accidentally ended up getting something that sent the wrong message. User Toddrhodes posted this confession on Reddit's Today I F*cked Up forum. He explained how his daughter bought flowers for his grandmoms but instead a bouquet, she picked an arrangement that was meant for a gravestone.
My daughter loves to shop for gifts for people. I was thrilled to take her to the store - masks and distancing and hand sanitizer in abundance - so she could buy gifts for her mom and two grandmothers, explained the user. Now, his daughter didn't want to buy real flowers because they would eventually die. Instead, she chose fake flowers in beautiful plastic vases. She wanted to buy flowers for everyone, but didn't want to buy real flowers - which might die - for her grandmas (edited to avoid awkwardness), so she picked out fake flowers in pretty little plastic vases. One is extra patriotic for her grandma on her mom's side. I was very proud of her, she put a lot of thought into what to buy them, he continued.
Little did the father know that his thoughtful daughter's sweet gesture could be easily misinterpreted as even he wasn't aware of what those flowers actually meant. Thankfully, his wife turned out to be their savior. So I get home and my wife says, "You know what those are used for, right?" recalled the original poster. "I... uh... no apparently I don't." They are the vases with little spikes on them that go by gravestones. Whoops. To the father's relief, the girl's grandmothers had a sense of humor and laughed off the blunder made by the two.
To her grandmas' credit, they have taken it in stride and had a nice laugh about it. Nevertheless, I should have been paying more attention and not taken the remotest chance that my daughter could send quite the morbid message to her aging grandparents, lol. Thanks for reading. TL;DR - my daughter bought fake flower gravestone arrangements for her grandmothers who are both very much alive, for Mother's Day, he wrote concluding the post.
Reddit users praised OP's daughter and one Stepahnie42 wrote: Right. I was thinking how clever the kid was not to waste money on flowers for grandmas that were just going to die anyway! OP, you have certainly raised a thrifty child! Another user caca_milis_ shared a somewhat similar experience writing: I'm going to be that person and share something not entirely related because this reminded me... My niece's school sends out a page for kids to fill out and keep as a time-capsule of COVID-19 and isolation - things like, draw who are you in the house with, what activities are keeping you busy? etc.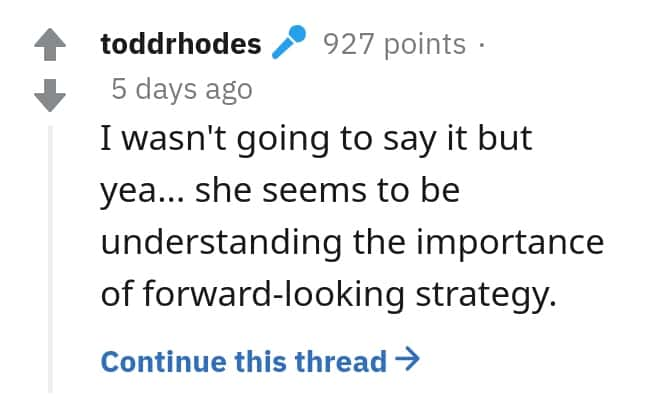 My sister doesn't have a printer, but she lives 10mins away from my parents and on Sunday's drops milk and the Sunday papers at their doorstep. She asked my dad if he could print out the worksheet and leave it at the door so she could pick up on Sunday when she makes her delivery, they continued. My dad, in his 70s, thought the page was for him and my mum to fill out because the grannies and granddads are more at risk and likely to croak soon, and this way the grandchildren would have a memory of their grandparents... Apparently he'd even done some of the colorings in with his highlighters.